Parvane Hashemi - President and Dean
Parvane Hashemi started as a cosmetologist. She then decided to focus her specialty into Skincare and Esthetics, which has always been her passion. 1976 – She became a licensed Esthetician and since then she has been working in the field of Esthetics and Skin care. 1992 – She started her own school and teaching became her second passion. 1995 – She received one the world's most prestigious qualification in the field of esthetics and beauty therapy the CIDESCO International Diploma. Ms. Hashemi has been teaching and training hundreds of Students and Instructors in the field of Skin Care for over 30 years now – Standard, Master and Medical Esthetics, Massage Therapy, Permanent Makeup, Makeup, Nails and all other related courses including Laser Skin Care and Laser Hair Removal. Ms. Hashemi is Licensed and Certified in all above. Her favorite quote: "Our Skin Is Our Birth Certificate and a Knowledgeable Esthetician is an "Epidermatalogist" Who Can Really Cure 90% of Skin Problems".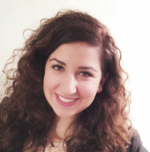 Ranna Saeedi - Assistant Dean, Education and Career Development
Ranna Saeedi is a Master Esthetician, Master Instructor, CIDESCO Diplomat, and has worked in the field of Esthetics since 2013. Before entering the world of wellness and skincare, Ranna completed her Bachelors in Economics and her Masters in Sociology. However, her life remained lackluster until she discovered esthetics. Here, she found a purpose: she is passionate about education and helping young estheticians find their place in this ever-evolving industry. She strives to supply the tools necessary for students to be as successful as possible by providing excellent up-to-date education as well as career development best practices for their lucrative futures!
Dunja Baricak - Student Services and Financial Manager
Graduating with a degree in Engineering Management from the University of Technical Sciences in Novi Sad Serbia, Dunja comes to the Esthetic Institute bringing her strong talent of organizational skills as well as her ability to handle the enormous amount of paperwork that all educational facilities have to deal with. As the Director of Administration Dunja is a valuable asset to the administration department where she provides our students with their financial information and assists in securing all the details needed to attend the Esthetic Institute.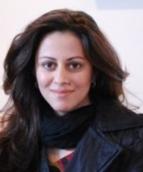 Dr. Afsheen Ather - Master Esthetics Instructor
Dr. Ather graduated in 1997 from Medical School and pursued her career in the field of Dermatology and has been working in the skin care field ever since. Her medical background enhances the expertise in our Master Esthetic Education. She is a licensed Master Esthetician and certified Laser Technician in Virginia. Her professional training/education consists of extensive training in theory and technical skills by using quality core standards. She continues to draw clients coming from different walks of life with all skin types from different regions of the world, which she refers to as "Skin Globalization". In 2009 she attended American society of laser medicine and surgery (ASLMS). She takes special interest in the fields of Chemical Peels, Microdermabrasion, and Advanced Esthetic Treatments.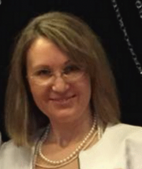 Viorica Gotty - Massage Therapy & Master Esthetics Instructor
Born and raised in Romania, Viorica initially studied nursing and worked as a registered nurse helping people predominantly with neurological issues.  After immigrating to the USA at the beginning of the century, Viorica studied massage therapy at the American Institute of Massage Therapy in South Florida.  Upon earning her massage license she honed her skills working in one of the top resort spas in South Florida where she served as Lead Massage Therapist.  Viorica also studied and earned her license for Esthetician and earned a certification for laser treatments.  Upon moving to Virginia, Viorica completed the additional hours required for her Master Esthetician license.  With her nursing background providing a solid foundation for understanding the human body and her experience working in a resort spa, Viorica has many years of experience in combining superior techniques with a passion for providing exceptional customer service.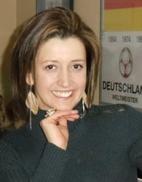 Jaqueline Seabra - Esthetics and Master Esthetics Instructor & Clinic Supervisor
Jaqueline first graduated from The French Institute of Estetique Mathis Paris in 1995. Originally from Brazil, she grew up in a family of beauticians and has always been involved in the beauty industry. She came to the United States in 1997 and began working at the European Hair Salon in Washington D.C. as a Brazilian wax expert. She began pursuing her esthetic license in 2004, and graduated from Ivonne de Vilar Scientific Skincare Institute. She has since gone on to acquire her Master Esthetics license as well as her Master Instructor's license. Driven by her love for the industry and her desire to share her experiences with others, she began instructing at The Esthetic Institute in 2014. Jaqueline is very passionate about the skincare industry and balances her instruction time with in-treatment-room hours that are invaluable experiences she brings to the classroom environment. In addition to teaching both Standard Esthetics and Master Esthetics, Jaqueline also instructs a Brazilian Waxing Workshop at EI."
Eliana De Faria - Esthetics Instructor & Clinic Supervisor
Born in Brazil Ms. DeFaria brought her passion for beauty to the US where she acquired her Cosmetology Licensure in 2005 from the Paul Mitchell Beauty Academy. In 2010 she graduated from the Esthetic Institute in Master Esthetics she then went on to acquire her Laser Technology Certification. After graduation she worked at the Citrine Salon in MD, but her love of teaching and her passion for the Industry of Esthetics brought Eliana back to the Institute where she is the Clinic Supervisor in the Student Clinic.

Vanessa Hinton - Nail Technology Instructor & Clinic Supervisor
Originally from New Jersey, Vanessa always had a passion for "dressing the hair".  As a child, creating hairstyles on her dolls, and as a teenager, creating works of art on anyone who would sit in her chair.  Vanessa relocated to Washington State for nineteen years, then the Virgin Islands in pursuit of a successful career. After gaining experience from several professions; corporate managerial, police dispatch, and hotel hospitality, to name a few, Vanessa decided to tap into her childhood passion of cosmetology becoming licensed in 1996.  Furthering her passion in the beauty industry, she became deeply intrigued with skincare obtaining a license in Esthetics in 2007, and receiving her NCEA certification in 2014.  She has experience in haircare, chemically-treated, natural, and braiding, waxing, makeup artistry, skincare, and recently permanent cosmetic makeup.  Vanessa currently teaches cosmetology to high school students in Fairfax, VA and nail technology at the Esthetic Institute.
Paola Soto - Master Esthetics Instructor & Permanent Makeup Supervisor
Paola was born and raised in Chile. She attended High School in England and received her Bachelor's degree from Pace University in NY.    She developed the love and passion for beauty, make up and skin care since her younger years.  She is a licensed Master Esthetics and Permanent Cosmetics Instructor. Paola's education and her attention to detail is what set her work apart from others in her field.  She truly enjoys helping women and men with regaining and restoring confidence while looking and feeling their best either with permanent cosmetic makeup or skin care. Paola is also partnered with several plastic surgeons in the Northern VA area, where she continue devoting her time and passion for beauty and its endless possibilities.  Paola  is an active member of the Society of Permanent Cosmetic Professionals (SPCP). Paola is also an active Permanent Cosmetic Professional (CPCP). Members are held to the highest technical and safety standards and must adhere to the strict Code of Ethics.  She is trained in Blood-borne Pathogens and CPR, and practices Standard Precautions as set by the Center for Disease Control and OSHA.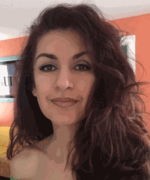 Shadi Mojgani Peikari - Makeup Artistry
A professional Makeup Artist, Shadi started in the makeup industry in high school. She managed a salon while in college and, after graduating, she earned her makeup certification and has been coloring the world around her ever since. Makeup has always been her love and passion. She studied business and communication at George mason university and makeup artistry with Esthetic Institute. She has worked with an array of cosmetic lines and with makeup artists from around the world in spas, salons, television, corporate events and theatre. Shadi offers classes in makeup looks such as bridal, glamor, fantasy, fashion, prom and theatre. Shadi continues to take classes and workshops regularly and encourages her students to do the same, believing that we never stop learning. She makes it a focus to build and maintain relationships with all of her students, sharing knowledge and experience well beyond the classroom.
Fiona Deibler - CIDESCO Diplomat and Instructor
Born and educated in London, England Ms. Deibler attended the prestigious Ray Cochran Academy in London training in Beauty Therapy. Upon graduation and an internship she was certified and recognized by the International certification academy and received the world recognized CIDESCO diploma. Fiona continued her formal training and received numerous additional certifications in Reflexology, Aroma therapy, Electrolysis, Laser Hair Removal and other treatments in the Esthetic industry. Fiona has practiced her profession for more than twenty years in such locations as London, Rome, Wales, Kuwait, Qatar, Pakistan and the United States providing services to members of the public, government officials, celebrities, diplomatic personnel and high ranking foreign officials.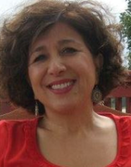 Neela Zahedi - Laser Hair & Skin Instructor
Neela's passion for skincare began early with her first job in High School as a cosmetic salesperson at Bloomingdales. She became the assistant to the Cosmetic Department Manager when she finished college. When she started attending graduate school she left her cosmetic career for software design and went on to managed her own software company for 13 years. She returned to her skincare roots by attending an Esthetic Program and becoming a Master Esthetician/Laser Technician. She has been practicing Esthetics and Laser for several years and has been an instructor for Laser, Medical Esthetics and Master Esthetics at the Esthetic Institute since 2007.