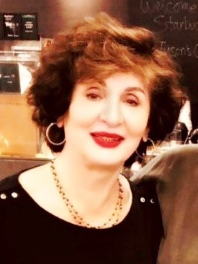 Parvane Hashemi - Founder and Dean
Cosmetology, Esthetician, Master Esthetician & Permanent Cosmetic Instructor
CIDESCO Diplomat
Parvane Hashemi started as a cosmetologist. She then decided to focus her specialty into Skincare and Esthetics, which has always been her passion. 1976 – She became a licensed Esthetician and since then she has been working in the field of Esthetics and Skin care. 1992 – She started her own school and teaching became her second passion. 1995 – She received one the world's most prestigious qualification in the field of esthetics and beauty therapy the CIDESCO International Diploma. Ms. Hashemi has been teaching and training hundreds of Students and Instructors in the field of Skin Care for over 30 years now – Standard, Master and Medical Esthetics, Massage Therapy, Permanent Makeup, Makeup, Nails and all other related courses including Laser Skin Care and Laser Hair Removal. Ms. Hashemi is Licensed and Certified in all above. Her favorite quote: "Our Skin Is Our Birth Certificate and a Knowledgeable Esthetician is an "Epidermatalogist" Who Can Really Cure 90% of Skin Problems".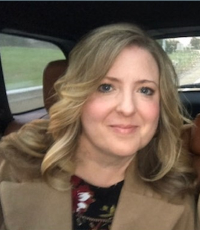 Katie Sellers - Assistant Dean
Esthetician Instructor
CIDESCO Diploma Holder
Ms. Sellers joined The Esthetic Institute in 2010 as a licensed Esthetician from Columbus, Ohio where she graduated, with honors, from the Aveda Institute. As an Esthetician and an Instructor, and in practicing these techniques in both the traditional spa environment and in the educational arena, Katie's love of teaching and sharing, combined with her knowledge of esthetics, brought her to The Esthetic Institute as an instructor. Having experienced many treatments and modalities that heightened her awareness of how and why proper esthetics and effective treatments are a vital part of skin care and overall health, her passion became helping others to understand the same. Katie brings with her an active understanding of treatment room management, operational and administrative experience at local Northern Virginia spas and a love and appreciation of the importance of the formative impact a quality education can have.  Katie also holds a Managing Manicurist license and  the prestigious CIDESCO International Diploma. She is the Assistant Dean of the Esthetic Institute.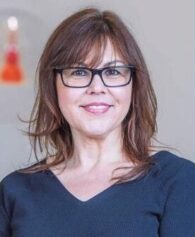 Heike McCray
Operations Manager
Heike found her passion for beauty at an early age in Germany, where she entered an internship with a leading cosmetic company after graduating from Business School. She moved to the US and has worked as a beauty advisor, a Makeup Artist, an account coordinator and Business Manager for several luxury cosmetic companies over the last 25 years. On top of her passion for beauty, her management skills, and customer service background makes her a great fit to be part of the Esthetic Institute, an organization that is invested in the teachings and future of the Beauty Industry.
Dunja Baricak
Student Services and Financial Aid Director
Graduating with a degree in Engineering Management from the University of Technical Sciences in Novi Sad Serbia, Dunja comes to the Esthetic Institute bringing her strong talent of organizational skills as well as her ability to handle the enormous amount of paperwork that all educational facilities have to deal with. As the Director of Administration Dunja is a valuable asset to the administration department where she provides our students with their financial information and assists in securing all the details needed to attend the Esthetic Institute.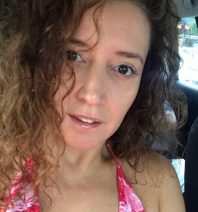 Jaqueline Seabra
Esthetician & Master Esthetician Instructor
CIDESCO Diploma Holder
Jaqueline first graduated from The French Institute of Estetique Mathis Paris in 1995. Originally from Brazil, she grew up in a family of beauticians and has always been involved in the beauty industry. She came to the United States in 1997 and began working at the European Hair Salon in Washington D.C. as a Brazilian wax expert. She began pursuing her esthetic license in 2004, and graduated from Ivonne de Vilar Scientific Skincare Institute. She has since gone on to acquire her Master Esthetics license as well as her Master Instructor's license. Driven by her love for the industry and her desire to share her experiences with others, she began instructing at The Esthetic Institute in 2014. Jaqueline is very passionate about the skincare industry and balances her instruction time with in-treatment-room hours that are invaluable experiences she brings to the classroom environment. In addition to teaching both Standard Esthetics and Master Esthetics, Jaqueline also instructs a Brazilian Waxing Workshop at EI."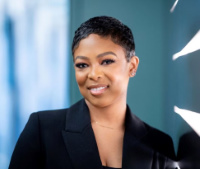 Chelsea McCray
Esthetician Instructor - Sugaring, Brow Specialist, Permanent Make Up Artist
Chelsea holds a Bachelor's Degree in Marketing & Entrepreneurship with additional studies in Human Relations & Services which stem directly from her experience as a high school Business Education educator. At her core, Chelsea believes in being beneficial to the community in which we live. While training at the AVEDA Institute, she received the prestigious Professional Beauty Association's Beacon Award. Skin is Chelsea's canvas. Chelsea's quest & desire for learning led her to advanced training in Sugaring, Perfect Brow, Bikini, Body Wraps, Manscaping, Hungarian Well Wraps, Dead Sea Salt Glow and Full Circle Skin Conditioning. Remaining dedicated to her efforts, Chelsea's training continued with Advanced Brow training, alongside global permanent makeup artists. Chelsea's passion for empowering people through beauty has guided her throughout her journey and her remarkable educational journey has now led her to the Esthetic Institute, where she can bestow that knowledge and philosophy onto her students.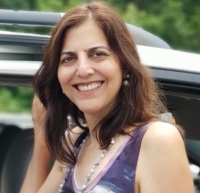 Surekha Arya
Esthetician & Master Esthetician Instructor
Surekha is a knowledgeable and resourceful esthetician with Fifteen years of experience in providing the highest standard of esthetics. Academically, she holds a Master's degree in Sociology. Before entering the field of esthetics, she taught Physics and also ventured into the IT industry. Surekha grew-up with the expertise of Threading and Sugaring. She started in a Medical spa under a Doctor's supervision and moved into holistic spas. She has worked in an Ayurvedic spa (Dr. Deepak Chopra) and moved on to Aveda spas from there. Surekha served as a State Board Proctor for the Board of Cosmetology in Birmingham, Alabama. Throughout her career, her work has been featured in the Birmingham News, Fox 6 & articles in Baby Magazine. Currently she continues to work in a medi-spa practicing advanced chemical peels, laser and IPL treatments. Surekha is passionate about educating students and helping them pursue their career in esthetics. She strongly believes everyone can have a "Happy Skin" by following a healthy lifestyle.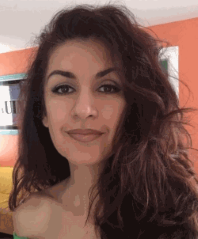 Shadi Mojgani Peikar
Esthetician - Makeup Artist Instructor
A professional Makeup Artist, Shadi started in the makeup industry in high school. She managed a salon while in college and, after graduating, she earned her makeup certification and has been coloring the world around her ever since. Makeup has always been her love and passion. She studied business and communication at George mason university and makeup artistry with Esthetic Institute. She has worked with an array of cosmetic lines and with makeup artists from around the world in spas, salons, television, corporate events and theatre. Shadi offers classes in makeup looks such as bridal, glamor, fantasy, fashion, prom and theatre. Shadi continues to take classes and workshops regularly and encourages her students to do the same, believing that we never stop learning. She makes it a focus to build and maintain relationships with all of her students, sharing knowledge and experience well beyond the classroom.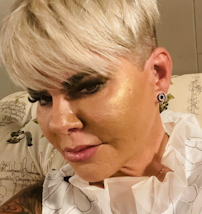 Staci Westcott
Esthetician & Master Esthetician Instructor and Massage Therapist
Staci is an Experienced Master Esthetician with a demonstrated history of working in the beauty industry as a service provider and a successful business owner. She is skilled in Relaxation Therapy, Facials, Therapeutic Massage, Chemical Peels, and Deep Tissue Massage. She has strong leadership skills and excellent teaching and mentoring ability.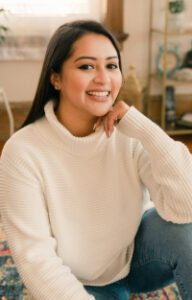 Layla Nottham
Permanent Cosmetic Instructor & Certified Lash Education
Layla is one of the Founders of MYNX™ LASH INSTITUTE and INKX™ ACADEMY. Layla began her career as an airbrush tanning technician in 2013 in a Wellness Center in Maryland. Layla is a licensed Esthetician and a licensed Permanent Cosmetic Instructor with more than 6 years of experience. She received her Esthetics license from Aveda Institute in DC and completed Master and Permanent Makeup at the Esthetic Institute. Layla has traveled around the US as a certified lash extension instructor for over 3 years, with Lavish Lashes. She is 4X Certified Lash Stylist. Layla is also a NALA Acredited Lash Stylist and Educator, an AAAM Board Certifed member.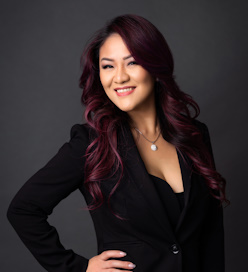 Mary Nguyen
Master Permanent Cosmetic Instructor
Mary Nguyen is a highly experienced professional in the beauty and permanent makeup industry with over 20 years of expertise. As a licensed cosmetologist, she has mastered services such as nail, wax, and lash techniques. Mary is passionate about sharing her knowledge and enjoys enhancing the skills and confidence of her students.  She is a Licensed Master Permanent Cosmetic Tattooer and Instructor, continuously upgrading her skills. Mary has received comprehensive training in various techniques, including Manual Microblading, Advanced Brow Patterns, Ombre Powder, Lip Blushing, Feather Nano Brows, and Scalp Micropigmentation, Areola 3-D tattooing and Scar/Stretch Mark Camouflaging. In addition to her training role, Mary also owns her own business in the beauty industry. She provides personalized solutions tailored to her clients' preferences and lifestyles. Prioritizing sanitation, she utilizes high-quality, vegan pigments, disposable tools, and protective equipment.  With over 25 certifications, Mary remains committed to staying current in her field. Her mission is to provide exceptional experiences, combining her extensive knowledge with a dedication to quality, both in her own business and through her training endeavors.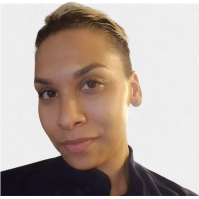 Dominique Brandt
Esthetician & Master Esthetician Instructor
CIDESCO Diploma Holder
Dominique is an Air Force Veteran, Licensed Master Esthetician, Licensed Master Esthetician Instructor, and a CIDESCO Diploma Holder. In addition, she has a Bachelors of Business Administration and Associates of Restaurant, Hotel and Fitness Management. She began her career in esthetics at the Esthetic Institute in 2017. With esthetics being her new found passion, she decided to stay at the school and work as the full-time Clinic Supervisor while working part-time at a holistic spa. Dominique also works at a medi-spa practicing advanced facial and laser treatments, combining her basic and master skills to administer the ultimate experience for her clients and in turn for her students. She is an avid learner and is always expanding her skills and knowledge in the field. As the current Master Esthetics Instructor, she strives to teach future estheticians how to critically think about their treatments and emphasizes the importance of positive workplace relationships.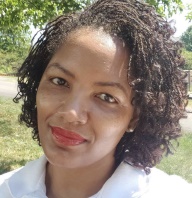 La' Ketha "Elle" Prioleau
Esthetician & Master Esthetician Instructor, Certified Threader, Permanent Make Up Artist
Elle began her career in esthetics as a spa business owner is 2013. Before finding her passion for "All things Skin" Elle served as an Acquisition Officer in the United States Army, where she earned a Bachelors in Political Science and Masters in Information Technology and Business Administration. Her teaching philosophy is creative and critical thinking and she is enthusiastic about education and training the future of the skincare industry on "how to think" not "what to think." She believes an esthetician's ability to critically think through skincare problems is the key to unlocking the mysteries of the skin and helping clients achieve their skincare goals. Elle endeavors to bring relevant industry application and realism to the classroom environment. In addition to teaching Standard Esthetics, Elle also instructs a Threading and Entrepreneurship Workshop.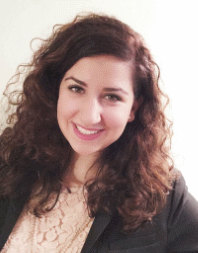 Ranna Saeedi
Esthetician & Master Esthetician Instructor
CIDESCO Diploma Holder
Ranna Saeedi is a Master Esthetician, Master Instructor, CIDESCO Diplomat, and has worked in the field of Esthetics since 2013. Before entering the world of wellness and skincare, Ranna completed her Bachelors in Economics and her Masters in Sociology. However, her life remained lackluster until she discovered esthetics. Here, she found a purpose: she is passionate about education and helping young estheticians find their place in this ever-evolving industry. She strives to supply the tools necessary for students to be as successful as possible by providing excellent up-to-date education as well as career development best practices for their lucrative futures!