Master Esthetics Courses

Program Length 600 Hours
Full-time and Part-time sessions available
Texts: Milady Standard Esthetics: Advanced
*Pre-requisite: Completion of Esthetics program and/or Esthetician License at a licensed esthetician school.
CIP-CODE-12.0414
DESCRIPTION:
The Master Esthetics program is developed to provide Esthetician with the underpinning knowledge and skills to perform advanced dermal therapies. The program is designed to train the students in the esthetics courses advanced manipulative skills, safety judgments, proper work habits, business skills, and desirable attitudes necessary to obtain licensure and for competency in job entry-level positions in advanced Esthetics or a related career field.
OBJECTIVES:
Upon completion of the master esthetics course requirements, the determined graduate will be able to:
Project a positive attitude and a sense of personal integrity and self-confidence.
Project professionalism, visual poise and proper grooming.
Communicate effectively and interact appropriately with colleagues, supervisors and clients.
Respect the need to deliver worthy service for value received in an employment environment.
Perform advanced manipulative skills in the areas of advanced skin care and dermal therapy.
Perform detailed and precise analytical skills to advise clients on their skin and its health.
Apply academic learning, technical information and related matter to assure sound judgments, decisions, and procedures.
To ensure continued career success, the master esthetician school graduate will continue to learn new and current information related to skills, trends, and methods for career development in master Esthetics and related fields.
Program Overview:
(The below hours include Theory, Lab and Clinic and may change and be adjusted per section as
​needed by the school within state requirements)
Orientation, advanced business subjects, and infection control – 45 hours
State laws, rules and regulations – 10 hours
Advanced anatomy and physiology – 65 hours
Advanced skin care and advanced modalities – 90 hours
Advanced procedures and chemical exfoliation – 270 hours
Lymphatic drainage – 120 hours
The curriculum for master estheticians shall include the following minimum
practical performances:
Advanced treatments 40
Microdermabrasion 50
Chemical exfoliation 75
Lymphatic drainage treatments 50
Careers for the professional master estheticians after graduation:
– employment in med spas, spas and salons
– employment in health clinics in conjunction with Dermatologists,Plastic surgeons and other health care providers
– employment at cruise ships and spas overseas
– employment as skin care consultants
– self employed in their own businesses
Other Related Topics:
esthetics training
medical esthetics
master esthetician
master esthetician license VA
esthetics classes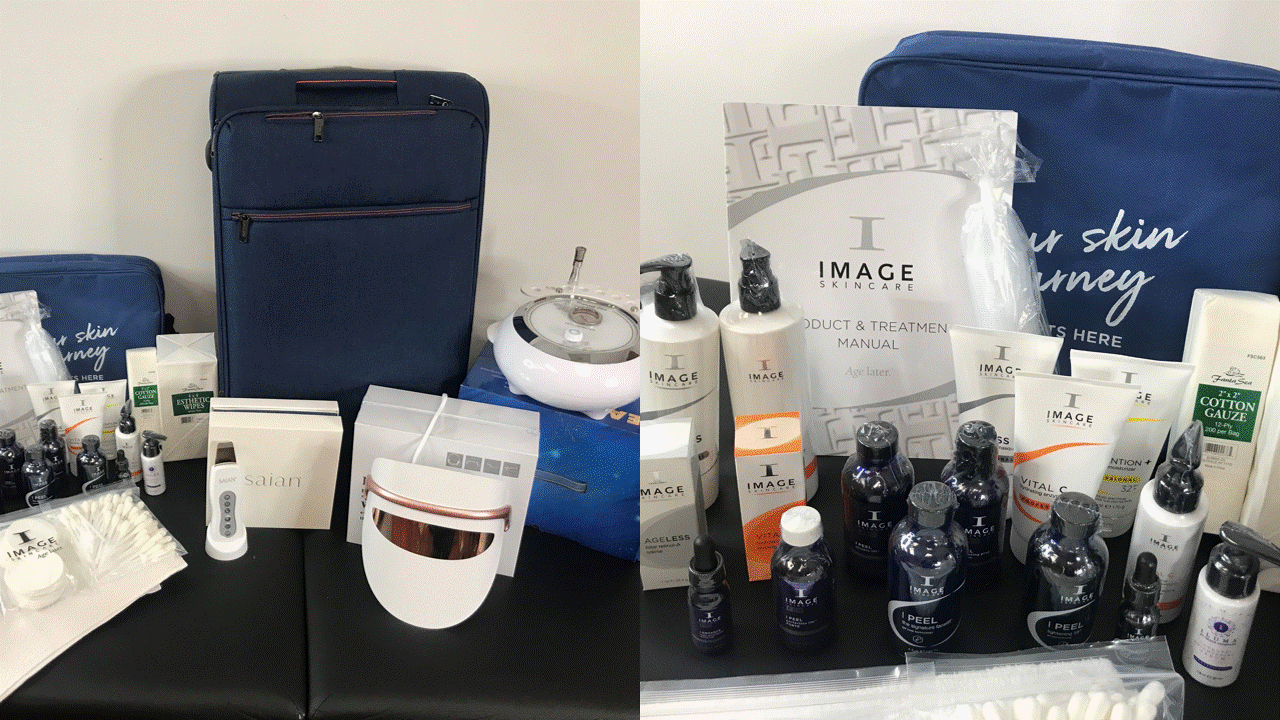 All courses and schedules are available on a minimum class start. Classes may be cancelled, postponed or rescheduled due to class, faculty or instructor scheduling conflict, as well as in the case of insufficient enrollment. The Esthetic Institute reserves the right to make said changes without prior notice. The School offers makeup hours for students enrolled in licensure classes who would like to make up missed hours.
All programs offered by The Esthetic Institute follow similar procedures in that the same instructional methods apply and the same grading procedures are followed for each program. Those policies are stated in the school catalog and are considered to be an integral part of each of the program outlines contained in this site.
All educational programs at the Esthetic Institute are taught in English.