DESCRIPTION:
The Nail technician program is designed to train the student in the basic manipulative skills, safety judgments, proper work habits, manicures, pedicures, sculpting, nail art, silk and fiberglass wraps, business development, retail training, and desirable attitudes necessary to obtain licensing and for competency in job entry-level positions as Manicurist or Nail Technician or a related career field.
​
OBJECTIVES:
Upon completion of the course requirements, the determined graduate will be able to:
Project a positive attitude and a sense of personal integrity and self-confidence.
Project professionalism, visual poise and proper grooming.
Communicate effectively and interact appropriately with colleagues, supervisors and clients.
Respect the need to deliver worthy service for value received in an employment environment.
Perform basic manipulative skills in the areas of nail technology such as manicures and pedicures.
Perform the basic analytical skills to advise clients about their nail and desired look.
Apply academic learning, technical information and related matter to assure sound judgments, decisions, and procedures.
To ensure continued career success, the graduate will continue to learn new and current information related to skills, trends, and methods for career development in Nail Technology and related fields.
This program is accredited by NACCAS but it is not available for Title IV financial aid due to number of hours.
Program Overview:
(The below hours include Theory, Lab and Clinic and may change and be
adjusted per section as needed by the school within state requirements)
Orientation – 5 hours
Personal Image & Hygiene – 5 hours
State Laws and Regulations – 5 hours
Salon Management & Ethics – 5 hours
Infection Control, Client Safety & Sanitation – 10 hours
Anatomy & Physiology – 15 hours
Nail Structure & Nail Disorders and Diseases – 10 hours
Basic Electricity/Chemistry – 10 hours
Tools, Equipment and Implements – 5 hours
Manicuring, Pedicuring, and Nail Enhancement – 80 hours
The curriculum for nail technician shall include the following minimum practical performances:
Manicures 30
Pedicures 15
Individual sculptured nails/nail tips 200
Individual removals 10
Individual nail wraps 20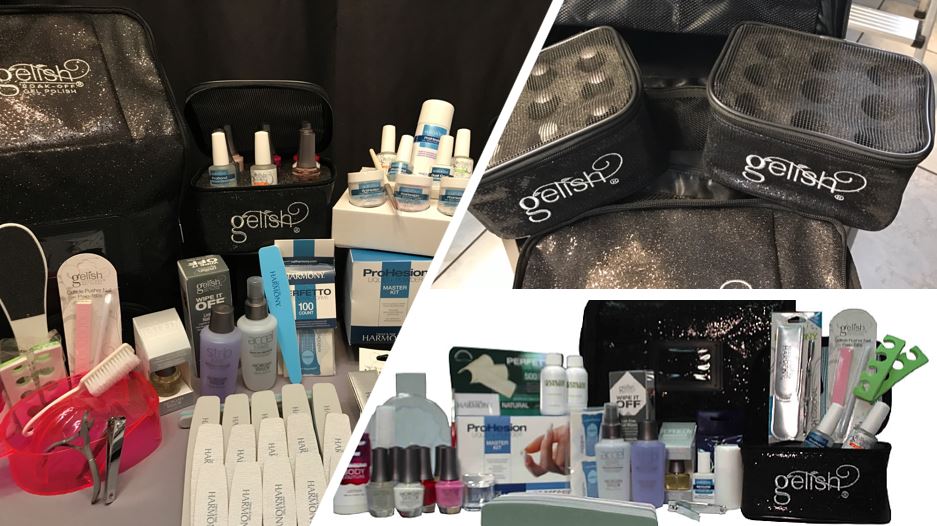 Careers for the professional nail technician after graduation:
Upon successful completion of the Nail Technician program, graduates are qualified to work in a variety of areas. Many Nail Technicians aim to become self-employed. Some technicians own their own salon, or rent out space in a salon. Others may choose to run a mobile business, which involves visiting customers' homes. Thus, depending on circumstances or specific hiring practices nail technicians could work alone, or in a salon with other technicians, beauticians, hairstylists, or therapists.
Other Related Topics:
nail classes
nail technician training
nail design
nail artists
manicurist
All courses and schedules are available on a minimum class start. Classes may be cancelled, postponed or rescheduled due to class, faculty or instructor scheduling conflict, as well as in the case of insufficient enrollment. The Esthetic Institute reserves the right to make said changes without prior notice. The School offers makeup hours for students enrolled in licensure classes who would like to make up missed hours.
All programs offered by The Esthetic Institute follow similar procedures in that the same instructional methods apply and the same grading procedures are followed for each program. Those policies are stated in the school catalog and are considered to be an integral part of each of the program outlines contained in this site.All educational programs at the Esthetic Institute are taught in English.